MARSEILLE by Edward Andrews Homes
Located in Cumming just off Post Road, the Marseille development is a beautiful oasis of gracious, craftsman-style homes in a lush, natural setting.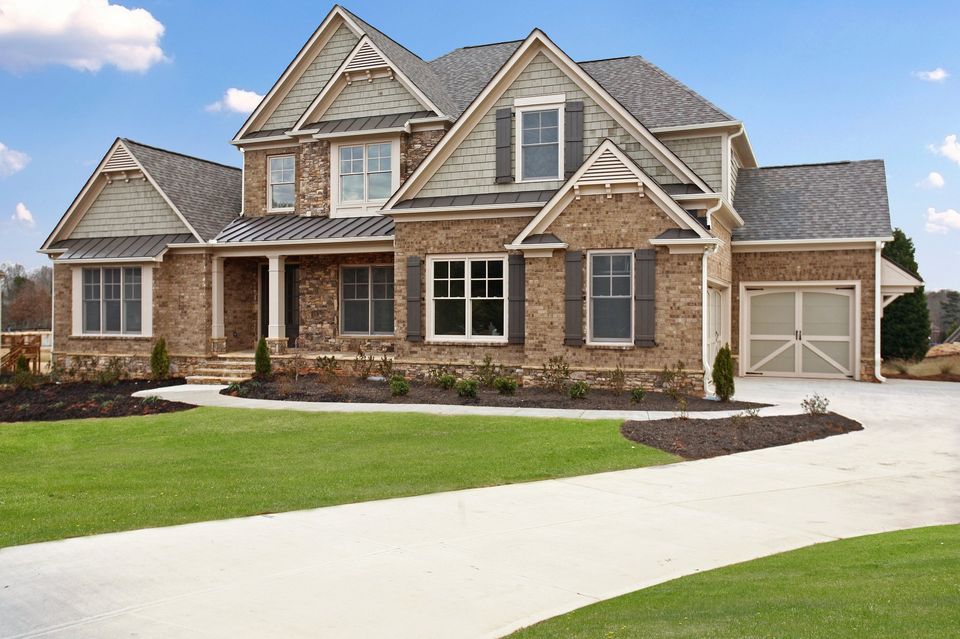 With low tax rates and access to a whole host of amenities such as a sparkling pool and a welcoming cabana area with tennis courts, this striking neighborhood also sits within easy driving distance to an abundance of restaurants and shopping, as well as Atlanta Highway, GA 20, and GA 400.
It's important to note that since Marseille is located within Forsyth County, residents will also have access to some of the best schools in the state—which include Sawnee Elementary, Liberty Middle, and West Forsyth High School.
While all of their homes come standard with gourmet kitchens, stainless steel appliances, granite countertops, media rooms, three car garages, and hardwoods in the kitchen and breakfast areas, what truly sets them apart is the control they provide their homebuyers.
CUSTOMIZED, REIMAGINED
Built by Edwards Andrews Homes, the Marseille development is unique in that they allow each customer to be at the center of the building process with a level of optimized flexibility that other standard builders cannot provide.
Additionally, through their preferred lending groups they offer $5000 in closing costs, which represents their conviction that custom home building doesn't have to involve a complex process.  Instead, they want their buyers to feel like they're joining forces with a true building partner who takes pride in helping each customer discover a home that reflects their individual tastes and needs.
OVERVIEW
Schools                                           Amenities                      Points of Interest
ELEMENTARY—Sawnee              Pool                                    Forsyth Avenues
MIDDLE—Liberty                          Tennis Courts                   North Georgia Premium Outlets
HIGH—West Forsyth                     Large Cabana                   GA 20, GA 400, Atlanta Hwy
CONTACT
Marie Dinsmore, Certified Luxury Home Marketing Specialist
The Dinsmore Real Estate Team | www.dinsmoreteam.com
Marie@DinsmoreTeam.com | 770-712-7789