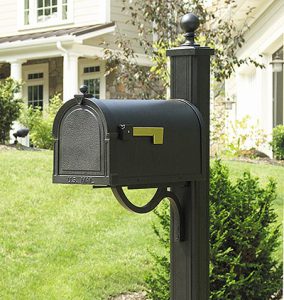 Perhaps you have bought and sold a home before, regardless with this crazy market you want to do the things that will help you get top dollar.  This list adds some elements that you may not have considered.
Make Your Mailbox look Amazing – First Impressions are key, and your mailbox is definitely part of that first impression. Curb appeal always needs to be a consideration.  In addition to the mailbox, is the driveway cracked?  Does it need pressure washed? Is the yard well kept?
Make the right use of your rooms. Maybe you use your dining room as your kid's playroom or an office.  You might want to stage it before having potential buyers visit.  Buyers want to see the room the traditional way.
Update your bathrooms. Reglaze especially if you have an outdated color like green or pink.  Reglazing a bathroom to white can make is look 20 to 30 years younger.  Bathrooms and kitchens sell houses so the smallest of improvements can make a world of difference.
What is your neighborhood like? Include in the listing description.  What is nearby? i.e. coffee shops, shopping, walking trails, etc.  What's the culture like?  More than just what school district the house is located.
What extras are included? e., motion-sensitive outdoor lighting, smart home technology, security system, camera doorbell, etc. These little things make seem trivial to you but may sway a buyer.
In addition to great photos, do a video tour pointing out all the unique selling points.
Get a home pre-inspection – Your buyer will have an idea of the property's condition before making an offer.
We are here to help you every step of the way whether buying or selling.
In appreciation,
Marie Dinsmore
Experience, Passion, and Commitment to Excellence!